Kohinoor Continental's Vasai Food Festival brought traditional delights to
'Mumbai Meri Jaan'
Kohinoor Continental organized Vasai Food Festival from 27th May to 5th June at the Solitaire Restaurant. The Executive Chef, Maxi D'mello gives the authentic touch to the food and ensured that the best cuisines of 'Vasai' would be presented to the guest during the festival.
Traditional delights like Chicken che bhujing, Mutton Moeil, Mouta (Dry Bombil Prep), Mugache Bhaji and Val Wanga were the highlights of the festival. The Solitaire Restaurant was done up in the theme of the festival and all the Associates dressed in
traditional attire to simulate the bewitching aura of Vasai. Kohinoor Continental keeps organizing such food festivals to offer something new to all its customers. So next time, don't forget to check for upcoming food festivals.
Kohinoor Elite Started Meal Box Services
Our F & B Kohinoor Elite has introduced the parcel concept on 25th April'16. This includes Veg and Non Veg food parcel costing Rs. 175 AI and Rs. 195 AI respectively. The food for the parcel is being delivered from the buffet itself, hence ensuring negligible or no food wastage. Also the delivery of the same is being done with the existing manpower, hence there is no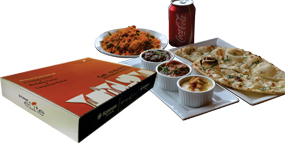 food cost and no manpower cost is being associated with this concept. We have targeted the corporate consumers failing in the vicinity of 1.5 km radius. On an average we are delivering 10 parcels/day. We are taking constant feedback from the consumers and we have got excellent feedback.